Jeff Olson, president and CEO of the Dakota Credit Union Association, blames the NCUA for failing to pay 30 North Dakota credit unions $10.5 million in assets recovered from the Midwest Corporate Federal Credit Union, which was dissolved in 2011 following the financial crisis.
"North Dakota credit unions are being ignored as the NCUA distributes salvaged equity to credit unions across the country," Olson wrote in an email to the CU time Sunday afternoon. "In all, Dakota credit unions, and ultimately their members, are deprived of more than $10 million because the NCUA cites 'technicality' that excludes North Dakota from the settlement."
This "technicality", according to Olson, was the NCUA's assertion that since the liquidation of Midwest Corporate, the federal agency has no legal avenue or legal entity to repay these recovered assets to credit unions in North Dakota. North.
Olson's email was accompanied by a 1,140-word statement that he marked as an editorial. His email also came with a joint letter of support for the Association of Republican North Dakota Senators Kevin Cramer and John Hoeven, which was addressed to NCUA President Todd Harper. In that letter, the senators wrote that they understand the Dakota Credit Union Association has had discussions with the NCUA regarding this matter. They cited a June 9 letter from the NCUA that said credit unions may be eligible to make an independent claim and that the NCUA had informed the Dakota Credit Union Association of the proper claims process.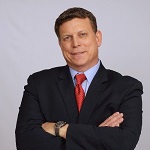 The NCUA was unable to respond by CU Times' Monday deadline.
On Monday, the NCUA announced a distribution of $313 million to more than 400 members and equity shareholders of former members United, Constitution and US Central corporate credit unions.
US Central provided services to other corporate credit unions, including Midwest Corporate.
The NCUA also said it would distribute $82 million in dividends to more than 1,100 Southwest Corporate shareholders. The NCUA made capital distributions to Southwest Corporate equity holders last year.
In October 2010, the NCUA Board of Directors—in its role as liquidation agent for bankrupt corporate credit unions—issued to Midwest Corporate a claim receipt for contributed capital from members representing the value of 'paid-up capital' (PIC) and member capital accounts (MCA) balances. to November 20, 2008.
For North Dakota credit unions, that claim receipt was worth $10.5 million for MCAs and $3.3 million for PICs. The Claim Receipt stated that it allowed the owners of Midwest Corporate "to share pro rata the net proceeds, if any, to the extent of the PIC and MCA balances as of the date of record" and "no further action is required on their part to file or activate a liquidation request," according to Olson's letter.
"Now we can fast forward to April 2021 when the NCUA Board of Directors has authorized 100% MCA and 3% PIC reimbursement," Olson wrote. "Yet North Dakota Credit Unions have received letters stating that since Midwest Corporate was dissolved in 2011 and the legal existence of the charter was formally revoked three years later, Midwest Corporate members were not not eligible to receive a refund. The NCUA says that since the company went into liquidation, it has no legal avenue or legal entity to repay these salvaged assets.
Olson then posed the question: what happens to those recovered assets after liquidation?
"Can the NCUA just keep the $10.5 million in MCA assets that belonged to North Dakota credit unions? Have they been distributed to other surviving businesses in other parts of the country? " He asked. "These are fair and important questions to ask. The MCA and PIC accounts were investments held by North Dakota credit unions, entities that still exist or have merged with other credit unions, many of them due to the aftermath of the financial crisis. Why should these recovered assets not be returned to their rightful owners? The NCUA knows exactly who made these investments and what losses each credit union suffered from the failure of US Central. Does the NCUA, US Central's liquidation agent, have the power to simply take a share of Midwest Corporate's assets and distribute them to anyone? Or, even worse, can the NCUA keep that money? If so, what is the legal basis of this authority? »
Olson said the association as well as credit unions across the state are working closely with Senators Cramer and Hoeven to convince the NCUA to release these salvaged assets.
"The NCUA must do the right thing and pay these recovered assets to the rightful owners," Olson wrote. "Because credit unions are member-owned financial cooperatives, the NCUA has arbitrarily decided to confiscate these assets from ordinary North Dakotans who are members of these institutions. The 30 surviving North Dakota credit unions that lost their capital investments deserve no less — and neither do their members.